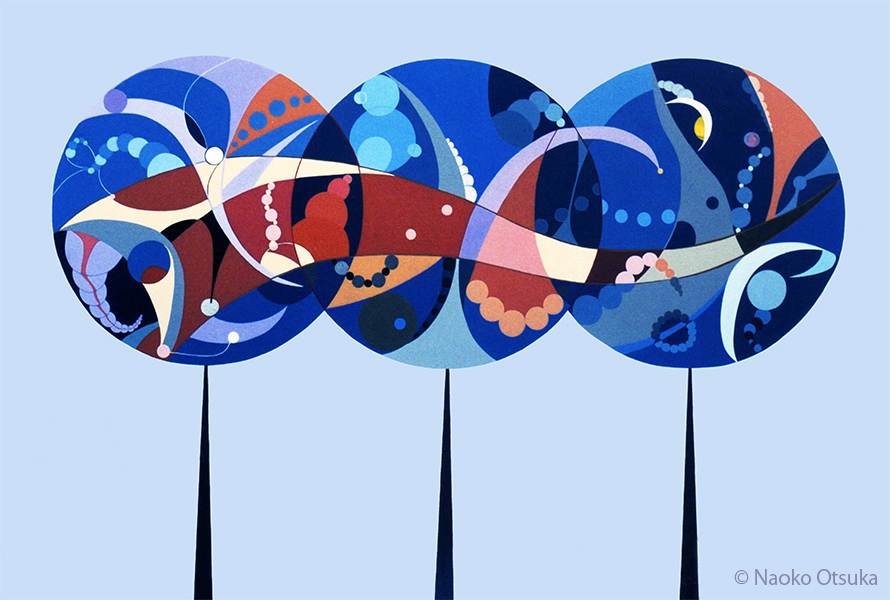 acrylic  size: 60 x40
How many billions of years have passed since the universe was born?
It is still growing and making new forms each day. The power of the newborn opens a future full of hope.
"Wave of Universe" is a symbol of harmonious coexistence with species and the environment.
The tree trunks are the pipelines supplying the globes with enormous amounts of energy from the universe.
The images on this site may not be downloaded, transmitted, reproduced, or used in any form.
All images and contents remain the copyright of naoko-art.com.
| | | |
| --- | --- | --- |
| | naoko art ・ Redmond, WA, U.S. | |
© Copyright 2003-2022 naoko-art.com. All rights reserved